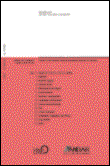 Book Review, Reference Reviews, February 2001
Copyright © 2001 MCB. All rights reserved Vol 15 Issue 2 Date 2001 ISSN 0950-4125
Encyclopedia of Real Estate Terms:
Based on American and English Practice with Terms from the Commonwealth, as well as the Civil Law, Scots and French Law.
2nd edition.
Damien Abbott, Delta Alpha, London, 2000, xxxviii + 1431 pp. ISBN: 0-9668946-8-5
Am I old fashioned, or is "real estate" mainly an US term, for which we this side of the Atlantic have no precise equivalent (other than to import the US term)?
The more usual term, to this reviewer, at least, in the UK is "property", dealt with by estate agents. Still, we all know what is meant and this encyclopedia of terms (not just a dictionary - the difference is important and fully justified) does give us examples of the use of the term "real estate" in English law. Indeed, this work very much eases the transition between US and UK terminology (including specialist terms and uses from Scottish practice, such as "feu" and "feu-duty") and throws in many French terms for good measure. "Encyclopedia", not "dictionary": each term is, of course, defined (and translated where appropriate), but beyond that definition the significance is fully explained and documented in both practical and legal terms. Innumerable examples of case law are quoted, as well as statutory and code references, so that each term is comprehensively explained in all its nuances and ramifications.
There are also numerous (4,750 to be exact) bibliographical references to sources of further information. An additional bibliography quotes more than 900 books, and there are appendices listing major laws, professional associations, measurements (but no Scotch chain - a reference enquiry which once caused me some difficulty, not least because there was no standard measurement for it), financial formulae and the ubiquitous acronyms. The author has worked in 14 countries and in different fields of practice: his breadth and depth of knowledge and experience show in the coverage and content of this encyclopaedia.
Every aspect of real property is included: economic, financial, investment, legal, taxation, town and country planning, property management, and valuation. This is, therefore, a book with a wider range of appeal (lawyers, estate agents, valuers, students and many more) than is at first apparent. It is well designed and produced and sturdily and attractively bound, all to look and feel like what it is: a very good reference book indeed, essential in certain applications and of great value in most major and general reference collections.
Stuart James. University Librarian, University of Paisley, and Editor, Reference Reviews and Library Review